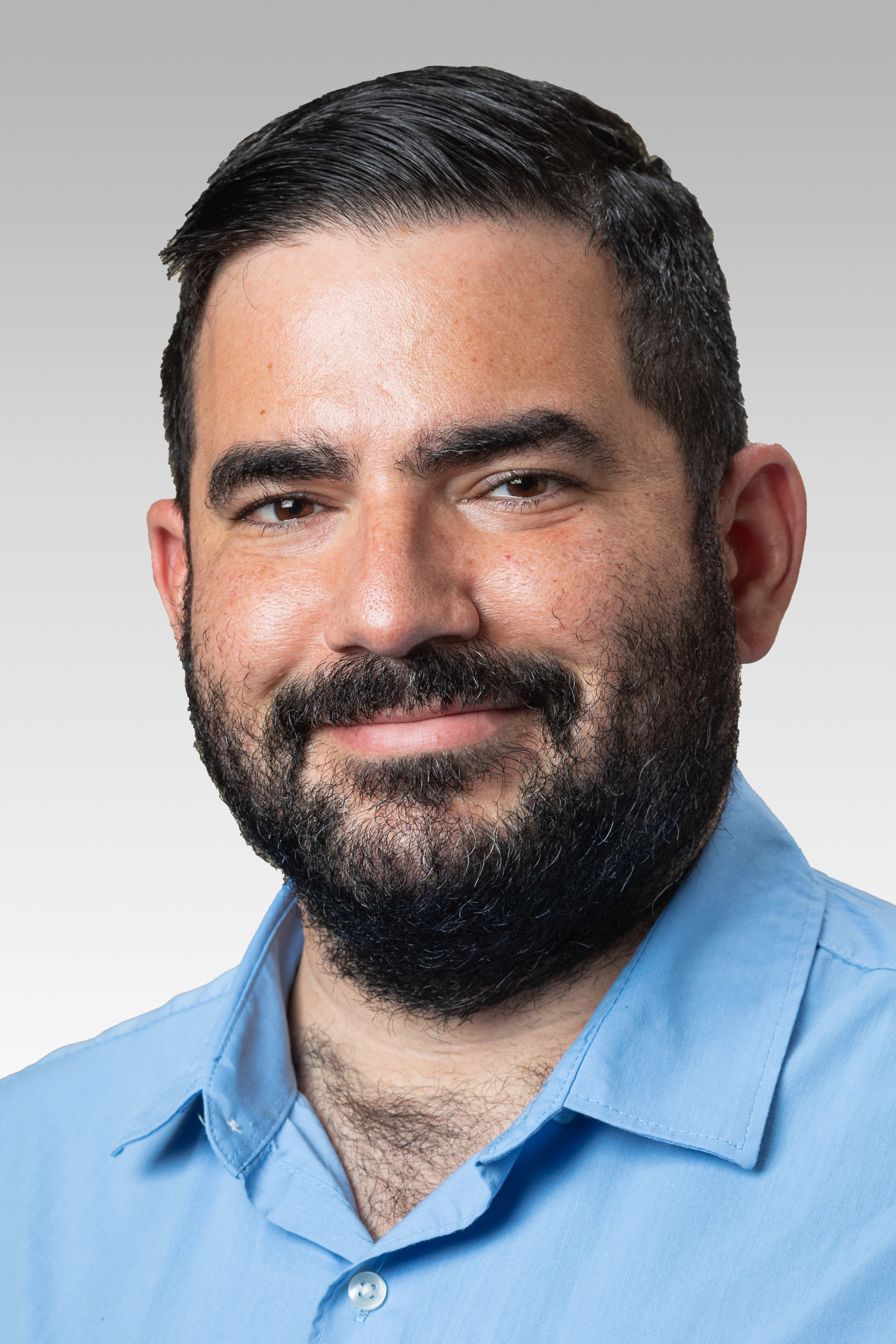 Associate Professor
Joining UMBC in Spring 2024
Contact Information
Almodovar Lab | Polymeric Biomaterials Lab at UARK
Education
B.S. Chemical Engineering – Iowa State University, 2007
Ph.D. Chemical Engineering – Colorado State University, 2011
Research Interests
Our research focuses on the tailoring and engineering of polymeric-based biomaterials for fundamental studies and applications in therapeutics, cell manufacturing, and tissue repair. Specific topics of interest include: cell-material interactions, drug delivery, tissue regeneration, and extracellular matrix mimetic materials. Our laboratory has extensive experience with multiple techniques for generating polymeric biomaterials such as polyelectrolyte multilayers via layer-by-layer assembly, nanofibers via electrospinning, and microneedles via molding. A wide array of techniques are employed to characterize these biomaterials including: Fourier transform infrared spectroscopy (FTIR), X-ray photoelectron spectroscopy (XPS), infrared variable angle spectroscopic ellipsometry (IR-VASE), scanning electron microscopy (SEM), confocal microscopy, and atomic force spectroscopy (AFM). Our laboratory also has extensive expertise in cell-culture techniques using both primary cells and immortalized cell lines.
Phipps J., Haseli M., Wilson B., Corbitt J., Servoss S., Almodovar J., "Delivery of IFN-γ @PCN-333 and its effect on Human Mesenchymal Stem Cells" ACS Biomaterials Science and Engineering. 2023. https://doi.org/10.1021/acsbiomaterials.2c01038.
Castilla-Casadiego D.A., Miranda-Muñoz K.A., Roberts J.L., Crowell A.D., Gonzalez-Nino D., Choudhury D., Aparicio-Solis, F.O., Servoss S.L., Rosales A.M., Prinz G., Zou M., Zhang Y., Coetzee J.F., Greenlee L.F., Powell J., and Almodovar J.; "Biodegradable microneedle patch for delivery of meloxicam for managing pain in cattle" PloSOne, 17(8): e0272169, 2022, https://doi.org/10.1371/journal.pone.0272169.
Haseli M., Castilla-Casadiego D.A., Pinzon-Herrera L.C., Hillsley A., Miranda-Munoz K.A., Sivaraman S., Rosales A.M., Rao R.R., Almodovar J.; "Immunomudolatory functions of human mesenchymal stromal cells are enhanced when cultured on HEP/COL multilayers supplemented with interferon-gamma" Materials Today Bio, 13, 2022, 100194. https://doi.org/10.1016/j.mtbio.2021.100194.
Timsina H., McTyer J., Rao R.R., Almodovar J.; "A comparative evaluation of layer-by-layer assembly techniques for surface modification of microcarriers used in human mesenchymal stromal cell manufacturing" Biotechnology Journal, 17, 2100605, 2022, https://doi.org/10.1002/biot.202100605.