Careers and Achievements
Bachelor, Master and PhD alumni have successful careers in a variety of settings, including:
Industry (Ex: KBI Biopharma, Novozymes, Intel, AstraZeneca, Merck, Consolidated Edison, Northrop Grumman, Exxon Mobil and Regeneron Pharmaceuticals)
Government (Ex. Army Research Engineering, Naval Research Laboratory, the USGS, the National Institute of Standards and Technology)
Academica (Ex. The University of Alabama, Howard University, College of Charleston, Saint Louis University, Colorado State University)
Our undergradate students have pursued graduate studies in diverse programs (Chemical, Biochemical, Bioengineering, Biomedical, Nuclear, Environmental Engineering, and Medical school) at universities which include: UC Berkeley, Johns Hopkins University, Stanford, UC Boulder, Cornell and many more!

Are you a CBEE Alumna / Alumnus?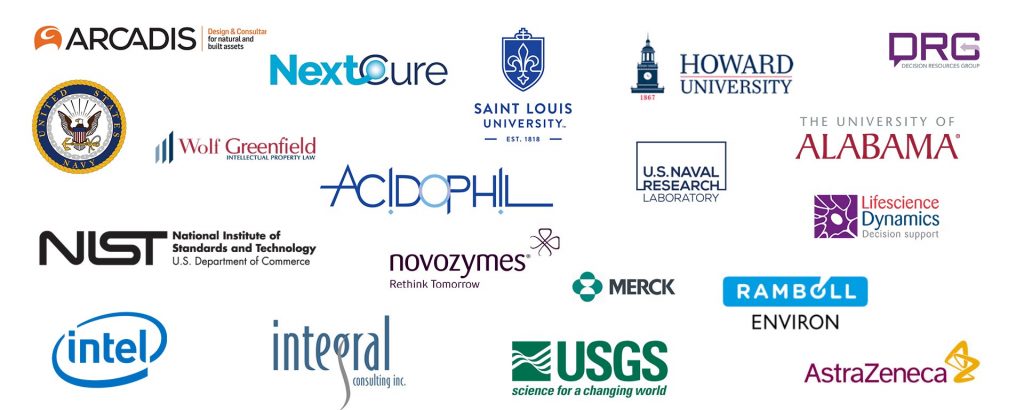 Alumni Association
Founded in 1970, the UMBC Alumni Association is the official representative body for more than 77,000 UMBC alumni in Maryland and throughout the world. At UMBC, you're an "Alum from Day One," meaning that all UMBC graduates are automatically members of the UMBC Alumni Association for life and for absolutely no membership fee. The goal of the Alumni Association is to serve the interests of alumni through educational, charitable, social, or cultural programs and involve alumni in the advancement and support of UMBC.
Alum From Day One – We consider every student an "Alum From Day One." In addition to the many general alumni events throughout the year, alumni are also invited to participate in convocation, celebrate graduation at December and May "Grad's Day" festivities, and congratulate our newest class of alumni at commencement.