CBEE offers graduate degrees in Chemical and Biochemical Engineering, and Environmental Engineering.
Applied Certificate Program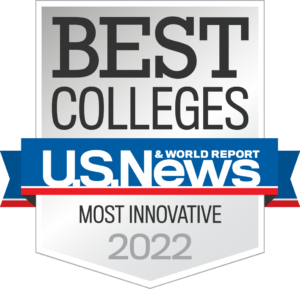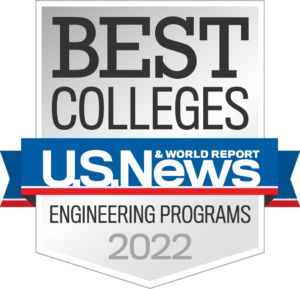 Program Support & Research Opportunities
Faculty members in CBEE collaborate with local research centers, including the FDA, the NIH, the USGS, the University of Maryland School of Medicine and Johns Hopkins University.
Learn more about student and faculty research
Applicants do not need to secure an advisor prior to applying to the program. Applicants are encouraged to email potential advisors prior to applying, with details about an applicant's academic background and specific research interests as well as their specific interest in the potential advisor's research topics.
In the 'Statement of academic goals and research interests', applicants should specify the faculty advisor(s) with whom they are most interested in working and include how the applicant's research interests are clearly related to the potential advisor's research.
PhD Programs
CBEE offers two pathways for the selection one's PhD Advisor; General Admit & Direct Admit. The difference in these two admission types is when the student is matched with their advisor.
Learn more about this process on Slide 8 in the Doctoral programs via VoiceThread presentation.
Direct Admits.
Direct admits are matched with an advisor during the application review process and the admission offer specifies the applicant's research advisor. As such the advisor matching process is completed prior to admission and the individual is admitted to the PhD program with a specific advisor. During the student's first semester, they begin developing their research program with their advisor.
General Admits.
Based on the application review process, two faculty members are identified a potential advisors and the applicant is offered admission as a 'General Admit'. The student is admitted to the PhD program without a specific advisor and conducts research rotations to determine a match for an advisor/advisee relationship for the student's dissertation.
The research rotations takes place during the student's first semester. Each rotation lasts 6 – 7 weeks. In preparation for each rotation, students work with the rotation faculty to develop a rotation plan which includes goals, expectations and measures of success. After each rotation, the student submits a rotation report and self-evaluation of their performance. After the rotations are complete, the Graduate Program Director works together with the faculty to identify the best match for each student.
MS programs
All MS students are admitted to the coursework only or project-based pathway and are advised by the Graduate Program Director. Students interested in pursuing a MS thesis will be advised on the process for selecting research advisor after the initial admission offer.
Financial Support & Funding
Doctoral Students
Graduate teaching and research assistantships are available to qualified doctoral candidates through the Chemical, Biochemical and Environmental Engineering program.  Full-time PhD students admitted to the department are paid a stipend plus tuition remission and health insurance. The Fall 2023 PhD stipend is $36,016.50/year.
In addition, the department also has a limited number of special fellowships available to qualified students in the form of the a G-RISE Meyerhoff Fellowship.
Please note students are responsible for paying student fees. Details about the health insurance coverage can be found on the Summary of Benefits and Coverage (SBC) under 'Plan Documents and Benefits'.
Living Expenses
An estimate of living expenses for the area can be found on the Living Wage Calculator.
Master's Students
Students seeking a Master of Science in Environmental Engineering or Chemical Engineering may find funding as a research assistant in a laboratory or as a TA in another department on campus. However, it is the student's responsibility to secure their own funding.
International Students
International students can find additional resources on Financing Your Studies at UMBC's Center for Global Engagement.
Additional resources regarding scholarship and financial aid (note these are general resources and not specific to UMBC):
Domestic Students (US Residents)
Information for financial aid.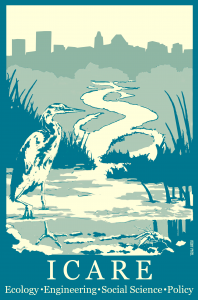 Interdisciplinary Consortium for Applied Research in Ecology and Evolution (ICARE): Broadening Participation Across the Environmental Sciences in Baltimore Harbor National Science Foundation, Research Training (NRT) Grant.
The ICARE NRT Master's Degree Program in community-engaged environmental science and social justice is now accepting applications. ICARE supports students performing research focused on improving the health of Baltimore Harbor as a socioecosystem. The ICARE program will begin reviewing applicants after January 1, 2021. Also worth noting is that the ICARE program will be running for the next 5 years, and plans to train 3 cohorts of students, earning degrees in 2023, 2024, and 2025.
More information on funding opportunities can be found by visiting UMBC's Graduate School website, the Graduate Student Association's myUMBC page and UMBCWorks.
Research & Travel Grants are also provided via the Graduate Student Association.
Our alumni have continued to have successful careers in:
Government (including NIST, USGS, US Naval Research Laboratory),
Industry (including KIP Biopharma, AstraZeneca, Merck, Paragon Bioservices, GSK, Wyeth, Amgen, DSM and Lonza),
Academia (including University of Alabama, Howard University, Colorado State University, and St. Louis University) and
Consulting, Analysis and Law (including DRG, Arcadis, Wolf Greenfield and Ramboll Environ).