M.S., Chemical and Biochemical Engineering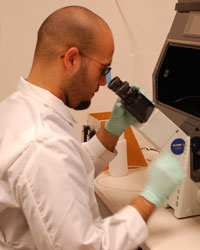 A minimum of 30 credit-hours of course work in technical areas relating directly to chemical engineering is required.
Up to nine credit-hours of advanced, upper level undergraduate courses may count toward this minimum. For the M.S. degree with thesis option at least six credit hours, and no more than nine credit hours, of Thesis Research (ENCH 799) can be used as part of the 30 credit hour minimum.
The Department of Chemical and Biochemical Engineering admission requirements and procedures correspond to the requirements set forth by the UMBC Graduate School.
For additional, program-specific details see the CBEE Department Graduate Handbook available on our Graduate Resources Page.