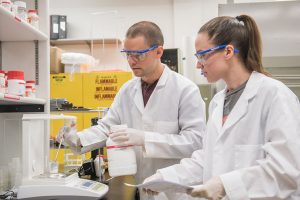 Taking a new biotechnology product through a lengthy and rigorous FDA approval process can be a daunting experience. But knowing the internal framework of the FDA review and marketing authorization process can be a significant advantage.
UMBC's post baccalaureate program in biochemical regulatory engineering guides students through the ins and outs of the FDA process and explores the numerous considerations that can help ensure product approval and sustainable regulatory compliance status. Professionals from leading bioscience companies and government agency organizations participate in this post-baccalaureate certificate program. Guest lecturers also from private entities and public organizations, with direct hands-on experience on the various topics, are featured frequently in all the courses of the program.
Learning Outcomes
By the end of this program, you will be able to:
Understand the key steps for obtaining FDA approval of a biotechnology product
Achieve a working knowledge of CGMP compliance, quality control, validation, and design of GMP biotech facilities
Prepare key CGMP documents, such as batch records, SOPs, validation protocols
Develop a QC package for key classes of biotech products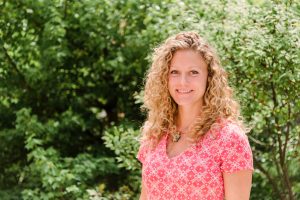 "The Biochemical Regulatory Engineering Certificate was a major factor for the AstraZeneca Formulation team to hire me. This certificate is an excellent addition for anyone going into industry in a scientist role because there is collaboration with the FDA at every step of product development. I highly recommend current students take advantage of this opportunity!" – Laura Walker Simpson, CENG PhD '19
Certificate Curriculum
This certificate requires four courses. The courses may be taken in any sequence. However, it is recommended that students take ENCH 660: Regulatory Issues in Biotechnology first.
BTEC/ENCH 660: Regulatory Issues in Biotechnology
BTEC/ENCH 662: Good Manufacturing Practices for Bioprocesses
BTEC/ENCH 664: Quality Control & Quality Assurance for Biotechnology Products
BTEC/ENCH 666: Biotechnology GMP Facility Design, Construction and Validation
For more information, https://professionalprograms.umbc.edu/biotechnology/graduate-certificates-biotechnology/#regulatory
Program Administration
Post-Baccalaureate Certificate in Biochemical Regulatory Engineering is a Professional Program offered as part of the UMBC's Biotechnology Master's Degree program. UMBC's Biotechnology master's degree is designed to provide students with the skills sought by the biotechnology industry. The curriculum offers advanced instruction in the life sciences, along with coursework in regulatory affairs, leadership, management, commercialization and legal issues inherent to a life science-oriented business.
Current UMBC students must apply to this certificate using the Graduate School's Application for Enrollment in a Post-Baccalaureate Certificate Program (docusign).
Program Coordinator for the Biochemical Regulatory Engineering Post Bacc Certificate is Jeremy Matthews <jermatt1@umbc.edu>