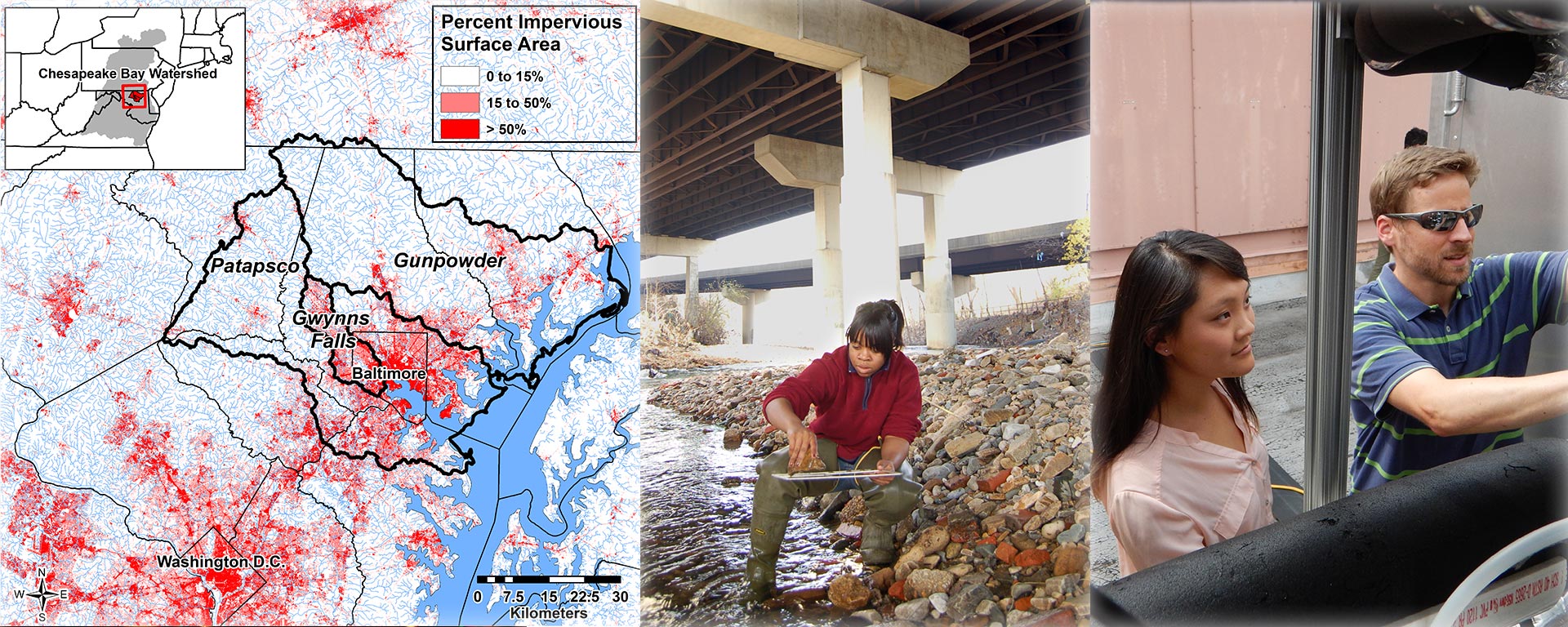 Overview
Environmental engineers in the department are actively researching the fate and impact of pharmaceuticals in wastewater, analysis and remediation of toxic pollutants in soils and other environments, the processes governing atmospheric chemistry and aerosol pollution, and advanced real-time modeling and monitoring of groundwater-surface water conditions.
Students can choose from three degree pathways for a MS degree in Environmental Engineering (ENEN):
thesis pathway 
project pathway
course-only pathway
Prior Coursework Requirements
Applicants to the Environmental Engineering graduate programs should ensure prior coursework covers the topics listed for the courses below. Top applicants have grades of a 'B' or above in courses covering these topics:
---
NOTE: Students looking to pursuing a ENEN MS are not required to have a undergraduate degree in an engineering discipline.
All applicants, no matter what undergraduate degree one has completed, must have earned a B or better courses covering the topics listed above.
Degree Requirements
A minimum of 30 credit hours are required for all three pathways (thesis, project or course-only). Each students works with the their advisor to select the courses to meet the degree requirements and prepare them for their professional career. All students must satisfy the GPA and course requirements for their field of specialty within five years of admission.
For the project pathway, student must complete a research project under the advisment of a faculty member within the department.
For the thesis pathway, students must complete a qualifying examination, write a research thesis and pass an oral defense of the thesis.
ENEN Core Curriculum
Four core courses are required for all students in the environmental engineering area.
ENEN 610 Environmental Chemistry
ENEN 612 Environmental Physicochemical Processes
ENEN 614 Environmental Biological Processes
ENEN 660 Air Pollution
Elective Courses
In addition to the core curriculum, students work together with their advisor to select courses to meet their career goals. The elective courses can include courses within the Environmental Engineering program, or other programs or departments across campus.
Transfer Credits
No more than six credits may be transferred from another university. Credit transfer and/or exceptions to the 6-credit transfer limit must be approved by the Graduate Program Director and the Associate Dean of the Graduate School.
Admission requirements and procedures correspond to the requirements set forth by the UMBC Graduate School. Information on our Fee Free Application available here.