Research of CBEE's newest faculty member on the cover of AFM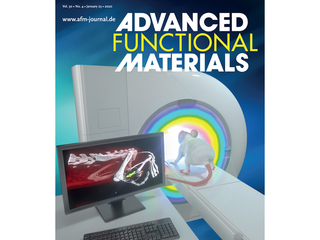 Dr. Dipanjan Pan and colleagues are featured on the cover of Advanced Functional Materials for January 23, 2020.
Abstract: 
Bone as a functional material could experience various stresses that could lead to microdamages. In article number
1904936
, Dipanjan Pan and co‐workers show that targeted hafnia nanoparticles and photon counting spectral computed tomography can detect microdamages. This advanced technology could determine signals from hafnia nanoparticles bound to the hard tissue of bone both in the ex vivo model and in vivo.