Marwa El-Sayed Receives Student Poster Award
Wins out of 300 other posters!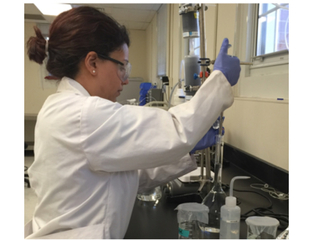 Congratulations to Marwa who is 
a 4th year PhD candidate working under the supervision of Dr. Christopher Hennigan in the air pollution lab at the department.
Marwa presented this poster at the American Association for Aerosol Research (AAAR) 36th annual meeting held in Raleigh, NC October 16-20 2017 where her poster was recognized for excellence. 
The title of the presentation was: Characterizing the behavior of ambient organic aerosols under conditions of aerosol liquid water evaporation.