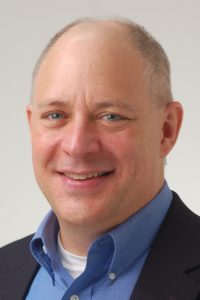 Title
Professor & Department Chair
Contact Information
Marten Lab Website
Engineering, Room 314
marten@umbc.edu
410-455-3439
Education
Ph.D. Chemical Engineering – Purdue University, 1991
M.S. Chemical Engineering – Purdue University, 1988
B.S. Chemical Engineering – State University of New York at Buffalo, 1986
Research Interests
The broad goal in my laboratory is to better understand, and then beneficially manipulate, microbial expression systems. While we have carried out some projects involving bacteria, our primary focus is on filamentous fungi. We use a sophisticated set of analytical tools (electron microscopy, digital image analysis, atomic force microscopy) to asses fungal morphology and the physical properties of fungal cell walls. As an important tool in our molecular studies, we use a functional-genomic technique called proteomic analysis. This process involves the identification and quantification of individual proteins from various cellular fractions (e.g., cytoplasm, vacuoles, cell wall). These data are used for differential comparison allowing us to make deductions about cellular mechanisms. We are also developing new ways to use proteomic analysis to study cellular signaling pathways (phospho-proteomics).  Recently, we have used all of these tools to better understand a fundamental cellular recycling-pathway called autophagy. And currently, we are studying the relationship between fungal morphology and protein secretion.
Nazrul Islam, Yonghyun Kim, Julia M. Ross and Mark R. Marten, "Proteomic analysis of Staphylococcus aureus biofilm cells grown under physiologically relevant fluid shear stress conditions." Proteome Science, 12:21, (2014).
Ramsubramaniam, Nikhil; Tao, Feng; Li, Shuwei; Marten, Mark R., "Cost effective isobaric tagging for quantitative phosphoproteomics using DiART reagents." Molecular BioSystems, 9:2981-2987, (2013).
Ramsubramaniam, Nikhil; Tao, Feng; Li, Shuwei; Marten, Mark R., "Novel and cost effective 6-plex isobaric tagging reagent, DiART is effective for identification and relative quantification of complex protein mixtures using PQD fragmentation." In press,J. Mass Spectrometry, 48:1032-1041, (2013).
Y. Kim, N. Islam, B.J. Moss, M.P. Nandakumar, M.R. Marten, "Autophagy induced by rapamycin and carbon-starvation have distinct proteome profiles in Aspergillus nidulans," Biotechnology Bioengineering, 108:2705-2715, (2011).
J.K. Pollack, S.D. Harris, and M.R. Marten, "Autophagy in Filamentous Fungi," Fungal Genetics and Biology, 46:1–8, (2009).
S. Bhargava,  K.S. Wenger, M.R. Marten, "Pulsed addition of limiting carbon duringAspergillus oryzae fermentation leads to improved productivity of a recombinant enzyme," Biotechnology and Bioengineering, 82:111-117, (2003).